Those Almond Friands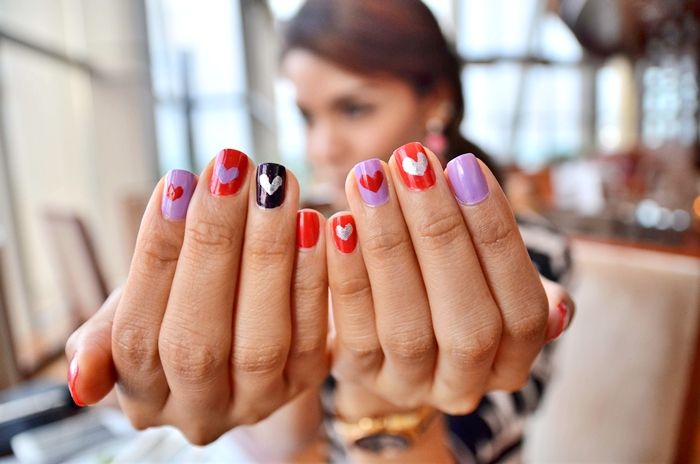 Wishing I could have more of the Almond Friand with Salted Caramel from the Afternoon Tea I had at THIRTY8 Grand Hyatt KL. I had the sudden urge to paint hearts on my nails on Saturday. A tad late for Valentines but it just looked too pretty not to do it. Surprisingly it was a lot more simple than I thought it would be. How very un-rock chick of me. I really need to get back to dark colours soon!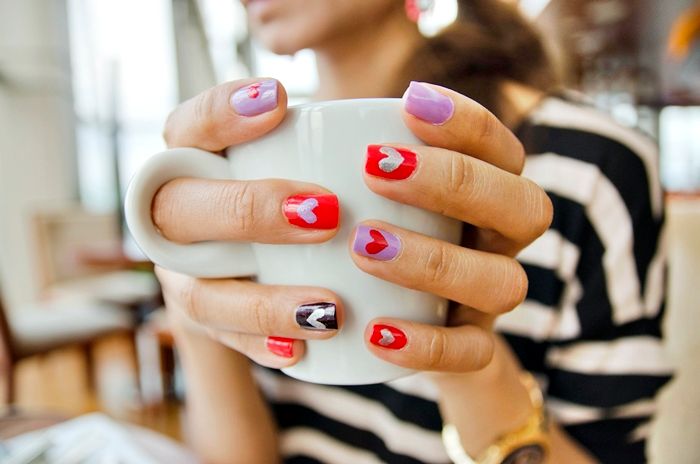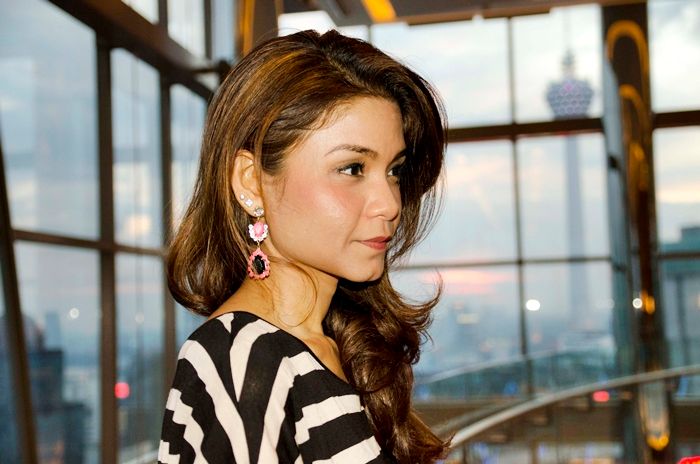 Nails: Essie One Of A Kind | Pastel Purple from Face Shop | Deep Purple from Skin Food | Sephora Mirror, Mirror
Top: H&M | Jeans: Zara | Earrings: H&M
*Photos are taken by MRZ Photography for the exclusive use of Chocolate Cats.